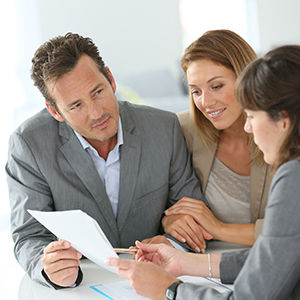 Are you a prisoner of your terrible financial history and can't manage to get a car loan to buy a new car in the Eastern Townships? Are you fed up with being refused by the many banking establishments in Magog and Saint-Hyacinthe? Thanks to our Hyundai financial department in Granby, the time where you would be afraid of asking for a car loan is now a thing of the past!

Financing plans that meet your needs
At our dealership located only a few steps from Magog, we offer many affordable Hyundai financing solutions near Cowansville and Saint-Hyacinthe. When you meet with our financial counsellors, as well as asking all your questions, you can discuss your expectations and your budget. They will also help you determine the Hyundai financing in Granby that suits both your needs and your personal financial situation.

Receive your pre-approval lickety-split
Since our goal is to provide you with complete satisfaction, we have decided to approve all those who ask for Hyundai financing in Granby. Even if your financial history requires that you be given a second, or even a third chance at credit, you will be approved for our financing, guaranteed. You can apply for it from the comfort of your living room in Saint-Hyacinthe and fill out our online form that is simple, safe and free.

A passionate and experienced team
At our Hyundai financial department near Cowansville and Saint-Hyacinthe you will meet the best team of credit experts in Estrie. With years of experience in the field of finance under their belt, they will be able to find you the best financial and protection plans in the region. Don't hesitate to let them know of any concerns or questions you may have and they will be happy to help you.

For Hyundai financing in Granby, in the region of Estrie, head right over to Hyundai Granby! Ask us to tell you all about our 24-month financing that we offer to all our clients, whether they be from the Eastern Townships or elsewhere, and whether they want to buy a new or used car!
Financing request